When Joseph of Arimathaea left Pontius Pilate, he was given possession of Jesus' body. He saw Nicodemus (who was also a secret disciple and one of the three richest men in Judea) outside the Praetorium. After Nicodemus heard what Joseph was going to do, they they divided the work-load because time was of the essence. Joseph went to find the linen shroud to wrap Jesus' body and Nicodemus, "… brought a mixture of myrrh and aloes, about an hundred pound weight." (John 19:39)
Joseph somehow found a shop that was still open after the earthquake and purchased the expensive linen shroud to wrap the body of Jesus in. The Greek word here used for "linen" is "othomion" meaning, "a cloth made of very fine and extremely valuable materials, which was manufactured primarily in Egypt. Nobels and kings were known to pay very high prices to have robes made of this material for their wives." Contrast this linen to the "graveclothes" of Lazarus. He was bound hand and foot in bandages made of strips of material.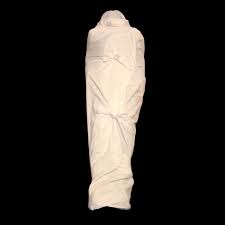 Jesus however was wrapped in a large linen sheet of finely woven fabric. This linen was so expensive, only kings and wealthy people could afford it, but love does extravagant things and Joseph secured the linen for the King of Kings and went to Golgotha to meet Nicodemus who had been purchasing the spices.
The spices Nicodemus bought were not intended to embalm the body and preserve it from putrefaction like the Egyptians did, but were to perfume the body as a sign of honor and respect, and to alson speed up the decaying process.
One of the spices was myrrh; an expensive, yellowish-brown, sweet smelling, fragrant gum resin, that comes from a small bushy tree called "Commiphora myrrha".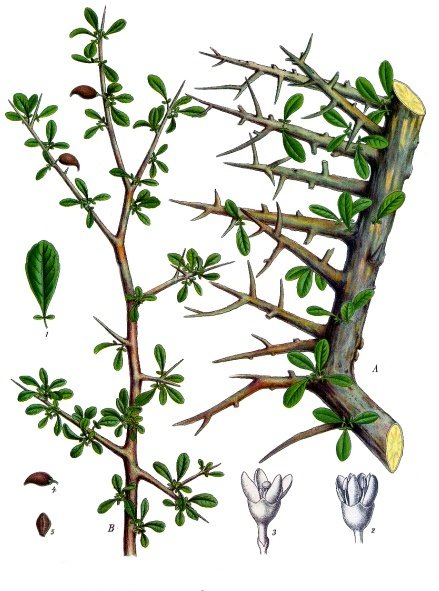 It had bitter taste. It is grown in Arabia and Egypt where the grower would make a small cut in the bark, and gum resin would drip out. Then it was collected and stored for about three months until it hardened into fragrant globules. Myrrh was used raw or crushed and mixed with oil to make a perfume. It was also used medicinally to reduce swelling and stop pain.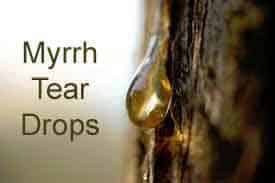 The aloes that were used were not the common aloe, but instead an "Indian aloe" that was extremely fragrant. It was used to ceremoniously cleanse and purify the body, had healing qualities and it counteracted the terrible smell of the corpse as it decomposed.
Joseph and Nicodemus did not have time to give Jesus a proper burial, which would include washing the body, anointing it with oil and then clothing and wrapping it. Instead, the one hundred pounds of spices, were packed under and around the body and in the folds of linen. This would offset the smell of decay and help preserve the body until it could be properly attended to after the Sabbath by Mary as she observed where the body was laid..
Historical records show that the more respected an individual was, the larger the quantity of these costly materials was used in the burial preparation. In comparison, Josephus records that forty pounds of spices were used at the funeral of the highly respected member of the Sanhedrin, Gamaliel (Antiquities of the Jews, Book 17c.8, s.3).
When Joseph and Nicodemus placed the aromatic spices into the folds of the linen surrounding the sacrifice of the Lamb of God, it symbolically produced a "sweet smelling savor" to God, who accepted the sacrifice of Jesus Christ's body as payment for the sins of mankind. "And walk in love, as Christ also hath loved us, and hath given himself for us an offering and a sacrifice to God for a sweetsmelling savour." (Eph 5:2)
When else was myrrh used in Scripture and medicine?
In the book of Esther, young women who appeared before King Ahasuerus were given beauty treatments with myrrh. (Esther 2:12-13)
The Bible also records two additional times myrrh was involved in Jesus' life: Matthew states that kings brought gold, frankincense, and myrrh when they visited Jesus as a child. Mark notes that when Jesus was dying on the cross, he was offered wine mixed with myrh to ease the pain, but he refused to take it.
Today, myrrh is used by naturopathic doctors who claim several health benefits., including improved heart rate, reducing stress levels, blood pressure, breathing, and increasing immune function.